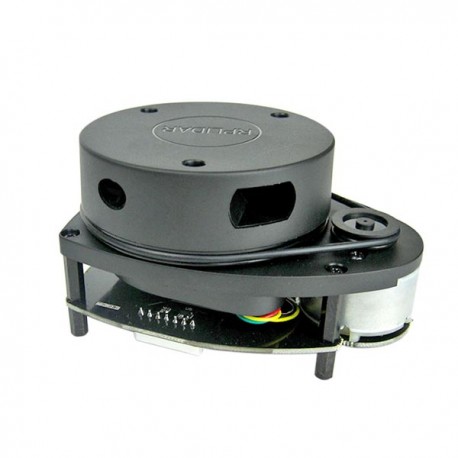 RPLIDAR A1M8 was 360 degrees 2D LIDAR sensor developed by SLAMTEC.
This sensor can scan 360 degrees at a radius of 12 meters (for models up included A1M8-R4 can do pemidaian in a radius of 6 meters).
Two-dimensional scanned data can be used for mapping purposes (mapping), localization, as well as the modeling of objects or environments.
A1M8 RPLIDAR scanning frequency at 5.5 Hz when sampling in one round in 1450.
And can be configured up to 10 hz.
RPLIDAR A1M8 using Laser Triangulation Measurement System to measure the distance to the object, so that this sensor can perform super-accurate scanning for both indoor and outdoor environments that are not exposed to direct sunlight.
Application
Floor cleaning robot navigation system

scanning area

3D re-modelling

Sensor for the localization and object avoidance robot / smart toy

Applications common SLAM
Specification
Scanning distance: 12 meters (maximum)

Sampling Speed: 8000 Sa / s

Angle Resolution: 1 °

Resolution Distance: 0.2 cm

Working voltage: 5V DC

Frequency: 5.5 Hz

Technology: OPTIMAG

Scanning: 360 °

Communication: Serial and USB

Dimensi: 70 x 98.5 x 60 mm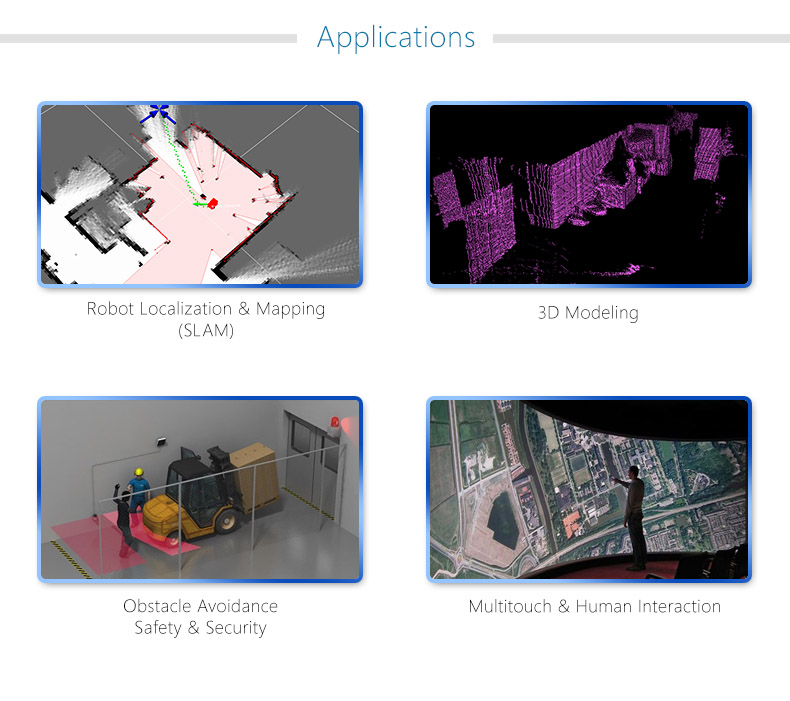 Resource