TFmini Plus LiDAR Module (Short-range distance sensor)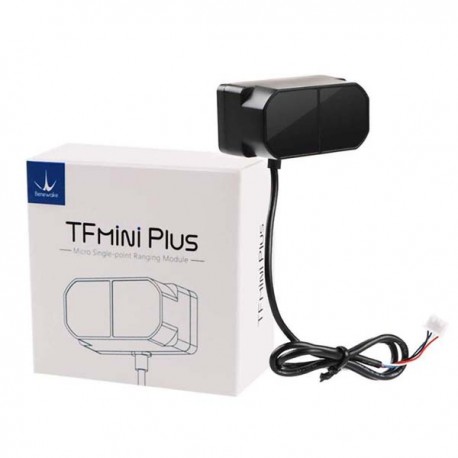 TFmini Plus is a single-point LiDAR sensor short distance which is the development of its predecessor version TFmini.
In this version there is a significant increase in terms of performance, frequency of measurements, accuracy, stability, and reduction of blind zone distance.
TFmini Plus also been equipped with IP65 standard case to protect the sensor from water and dust in the indoor or outdoor application.
Specification
Detection range: 0.1 - 12 meters

Working temperature: -20 ° C - 60 ° C

FoV: 3.6°

Accuracy: 1%

Resolution: 5 mm

Communications: UART, I2C, I / O

Frame Rate: 1 - 1000 Hz
Document
Sample Applications